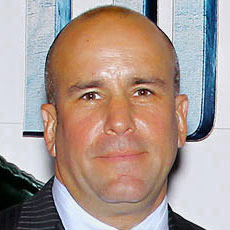 Thomas Liotta
PRESIDENT
Thomas Liotta has over 20 years of law enforcement experience with the New York City Police Department and an additional five years' experience as security consultant in the private sector. Tom has extensive experience in threat assessment, site surveys, case management, security analysis, security compliance and criminal investigations. He is well versed in various investigative computer databases and software programs. As an investigator with the US Customs Service, Office of Investigations, he was exposed to a wide spectrum of airport security. Tom was cross designated as a Special Agent for Homeland Security and cross designated as a U.S. Marshall at which time he was exposed to a wide spectrum of airport security. While assigned to JFK Airport, he was part of a team consisting of Detectives and Special Agents that conducted long term investigations involving the importation of narcotics through JFK Airport. As a detective in the NYPD Asset Forfeiture Unit he coordinated and investigated criminal and financial investigations involving offenses related to narcotics, money laundering, insurance fraud trademark infringement and terrorist financing. While working as a security consultant in the private sector he has conduct site surveys and threat assessment along with coordinating and supervising the security at movie premiers and major award events for the motion picture industry in New York City and Los Angeles.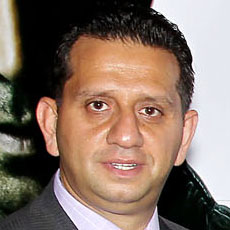 Roger Akiki
DIRECTOR OF OPERATIONS
Roger Akiki is the Director of Operations for Preferred Security & Investigations. He is the head of our Executive Protection detail team and oversees our day to day operations. Mr. Akiki has over 10 years of experience in the private sector of security, during his career, he has traveled nationally and internationally. He has had the pleasure of handling A list celebrities which include actors/actresses and singers as well as corporate executives and dignitaries. His experience is also comprised of his work with major motion picture companies, in which he has provided executive protection for talent during movie premiers and movie filming. Roger's ability to fluently speak several languages has enabled him to work with foreign dignitaries and travel oversees with talent. His greatest asset in executive security is his attention to detail and his ability to create an atmosphere of safety for his clients in many different situations. Rogers is driven by his focus to not only meet but exceed the highest of standards in security. Discretion, loyalty, and vigilance are the traits which Roger Akiki encompasses and uses to create his work ethic and make him one of the most trusted and repeatedly requested professionals in the business of security.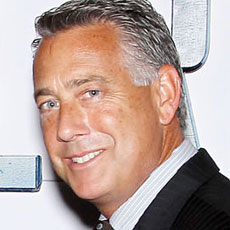 Daniel Caruso
VICE PRESIDENT
Danny Caruso will be heading all the special events on the East Coast. A veteran of 20 years on the New York City Police Department, he was a Sergeant for his last five years on the force. From July 2006 to the present Mr. Caruso has worked in the private sector as a major component on Movie Premiers for the Motion Picture Industry on both the East and West Coasts. Danny Caruso has had the pleasure working with Warner Brothers, New Line Cinema, Summit Entertainment, 20th Century Fox, Fox Searchlight, Paramount, Sony Pictures, and Focus Feature. He has also coordinated and supervised large events such as The American Music Awards and The Grammy's. For your events Danny Caruso will handle Site Planning and Production, all permitting, arrivals on the Red Carpet, Executive Protection for Talent, Night Vision, as well as the After Parties.